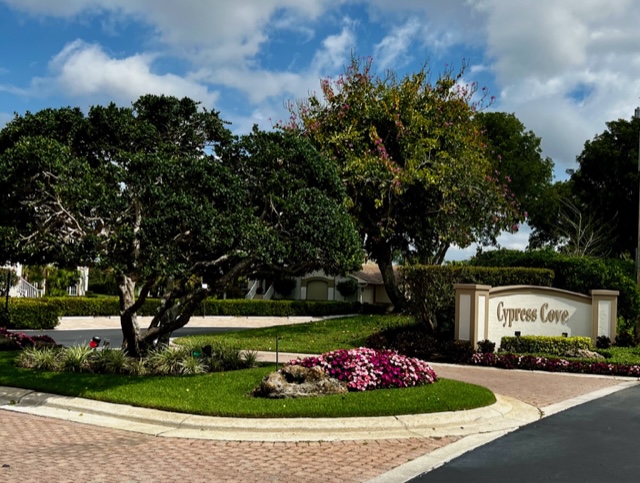 Cypress Cove at the Strand
Cypress Cove is located near the entrance to the Strand. It is the first left after the gate house. It consists of 23 carriage homes with two car garages housing 92 living units.

All residents have access to the Pool and Clubhouse which is shared with Feather Sound. These two neighborhoods often share these facilities for social events which are always well attended. The buildings were constructed by the Jack Parker Construction Co. in 1998/99. Landscaping is managed by WLM of Naples which has done an excellent job.
Dorrill Property Management
5672 Strand Court Suite 1
Naples, FL 34110

Phone: 239.592.9115
Property Manager - Christopher Dorrill